Our Marketing Package Includes: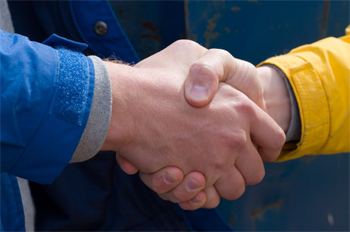 Yard Sign with premium quality full-color take-home brochures
Thorough MLS Listing (We will enter all information into the MLS allowing full exposure of your home in Realtor searches).
Internet Listing (Gives anyone with Internet access the ability to see your home…allows for global exposure on web sites such as har.com, realtor.com + all national real estate chains)
Multiple Photo Listings with detailed descriptions (Up to 24 photos can be viewed on the Internet to allow buyers to take a photo tour of your home)
Virtual Tour (With our full marketing package, we include a virtual tour with up to 40 pictures of your home allowing buyers to see more than what is listed on the MLS system.)
Supra Lock Box (A Supra lock box, as opposed to a simple combo lock, sends a daily list of realtors who have shown the home allowing us to promptly follow up to get opinions and feedback from potential buyers. It also limits access to the property to active realtors only, in lieu of anyone who may know or can guess the combination to the lock. Lastly, the Supra lockbox restricts access to the home during the nighttime hours for security purposes.)
Centralized Showing Service (Provides extended scheduling hours for your home and also allows you to go online and preview the showings of your home on a daily basis.)
Weekly Reports (Giving you the ability to monitor showing activity with feedback as well as monitor how many people are viewing your virtual tours.)
E-Flyer Service (Delivers your premium brochures to over 500 realtor e-mail boxes)
"Just Listed" Postcards (Notifies neighbors & gives them first chance to pick their neighbors)
Agent Tours (Acquaints your home with area realtors)
Open Houses (Agent, Office, or Public)
Customized Marketing (We will customize our marketing plan to meet your needs.)
Coordinate the sale of your home from the offer to the closing table, including reviewing buyer's contracts and represent you in negotiations and inspections.
We will be available to you 24 hours a day and 7 days a week until the home is sold!
What to Expect When Listing With Stanfield Properties
Weeks 1-2:
Prior to listing your home, we will do a thorough analysis of the market (including homes currently on the market and ones that have recently sold) and present our research to you so that you may effectively price your home.
There is a Supra Lockbox placed on the front door.
Property Listing entered into the MLS system and Websites (Stanfield Properties website, Houston Association of Realtors website, Realtor.com, Yahoo.com + all national RE websites).
At your convenience, we will be taking up to 40 pictures for brochures, virtual tour, MLS, and the numerous web sites.
Stanfield Properties Yard Sign with Premium Quality Brochures attached.
Welcome Stand/Table in foyer with leather-bound home book, full-color brochures, seller's disclosures, and business cards.
Just Listed Postcards will be mailed to your neighbors making them aware of the new house for sale in the neighborhood. This also gives them first pick at their new neighbors.
Weeks 3-4:
We can schedule agent or public open houses during this time period in your listing – if you would like. While open houses can be inconvenient for you, the seller, they do open your home up to more potential buyers.
Weekly:
We will constantly keep you updated of the traffic in your home. We will call all showing agents to request feedback from them and their buyers and forward that information on to you. You can also sign onto the Centralized Showing Service Website to see the showing history of your home.
We will review market continuously and keep you informed of market changes, as well as, advise you of possible solutions if your home has not sold.
We will be here to answer any questions or concerns you may have at any time…